Lake Travis Relay
Recruit 6 swim buddies, a boat & a kayak.
Put them on top of a full lake and what lies ahead is a day of swimming fun!
2022 Cancelled
TBD SEPT. 2022 | 53 LAPS | DEEP EDDY POOL, AUSTIN TX
Sadly, due to lake conditions during this tremendous drought, we will not be hosting the Lake Travis Relay in 2022. We hope to return to this fun team event in 2023.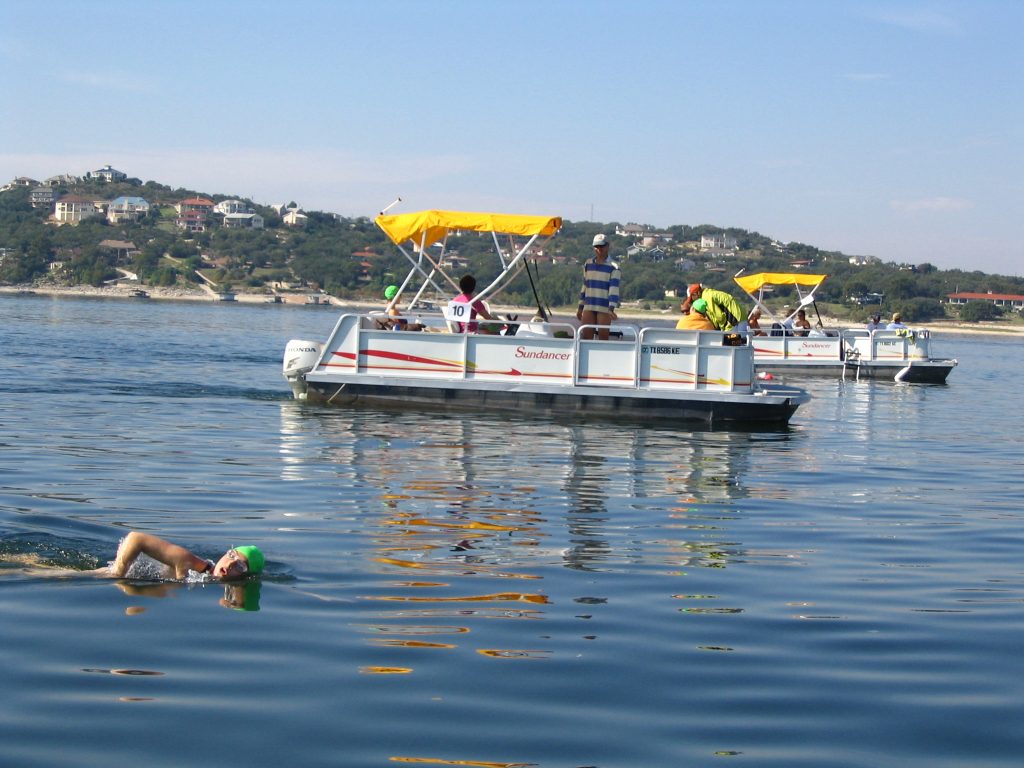 CHECK OUT OTHER W.I.N. EVENTS
Cap 2k Open Water Swim
Deep Eddy Mile
Lake Travis Relay
Highland Lakes Challenge
SECTION OVERLINE
AMAZING, FITNESS-ORIENTED ADVENTURES IN EXTREME CONDITIONS